SkyVista
bundles long distance telephone service, data communications, video conferencing, load managing, disaster-recovery functions, equipment integration, IOS, and call management for scalable, efficient, and effective operations and administration.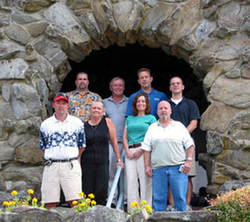 Our friendly technical support staff takes pride in providing excellent customer service that exceeds all expectations. Located in the United States, our Technical Staff is always professional, courteous and happy serving YOU.

---
What Do We Offer?
SkyVista Satellite Communications offers a wide range of products from Satellite Internet solutions to land line connectivity. SkyVista deploys both wireless and wired business class broadband services and can support any applications anywhere in North America, Central America and the Caribbean.

We are committed to keeping you satisfied by delivering the highest quality of service. SkyVista has always offered a 30-day Money back guarantee (Cost of equipment only) on all of our services. Many of our VSAT services fully support Voice over IP and Videoconferencing as well as business applications such as Virtual Private Networks (VPN).
SkyVista takes pride in providing Customer and Technical support and will exceed all expectations. Our Technical support is located in the United States and is always professional and courteous.

SKY VISTA SATELLITE AND HIGH - SPEED INTERNET - SWITCH FROM DIAL-UP TODAY!
CALL (828) 890-8322 TO LEARN MORE.